All Your Pet's

Needs Under One Roof!
All your pet's

needs under one roof.
Cat Food
Pet Solutions provide one of the best selections of cat food. Canned, dry or raw food. Your cats overall health starts here. Providing nutritious food should be your first priority. Some of the food we carry caters to issues like hairballs, teeth cleaning, low protein, easy to chew foods and throw up problems. Pet Solutions has a great selection of allergy foods as well. Inquire about our frequent buyer programs which are offered on MOST brands.
Cat Treats
Pet Solutions provide one of the best selections of cat treats. From just a treat to functional treats for teeth, hairball or urinary tracts. We carry them all and also carry all natural catnip to give your cat that special treat.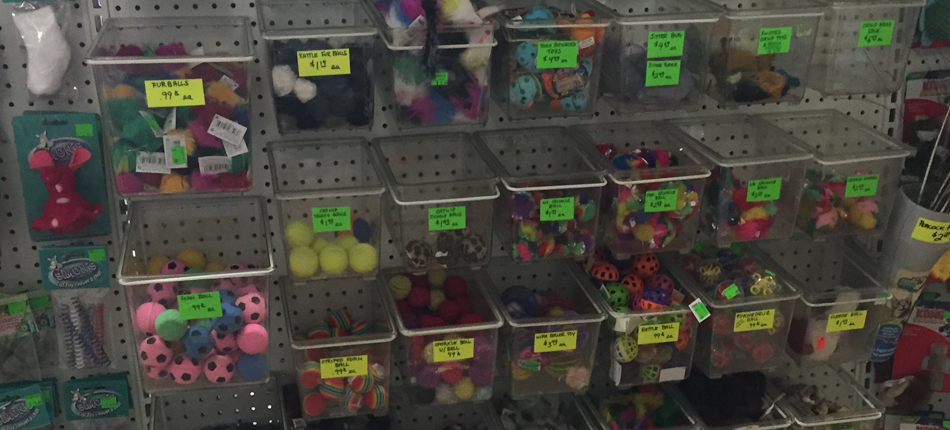 Cat Toys
Every cat needs some mental and physical stimulation. Not to mention loads of fun. Cat toys are perfect for achieving these goals and enhancing your cats quality of life. Pet Solutions has the toy you want and if we don't, we'll get it for you.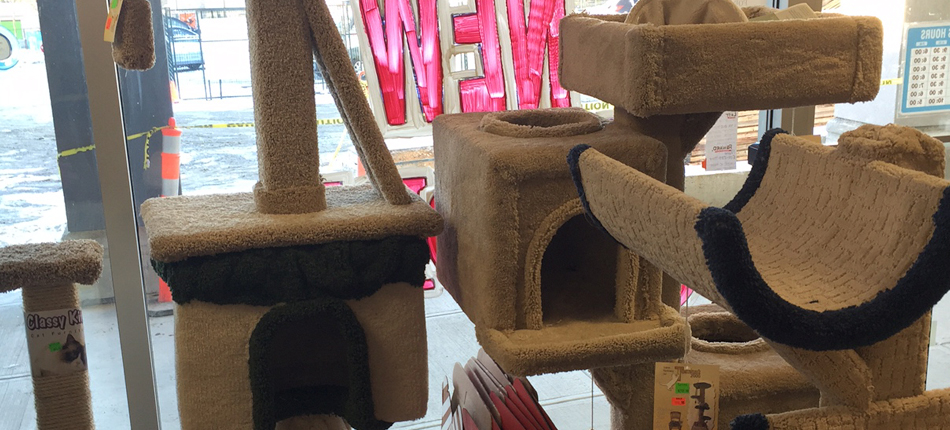 Cat Posts & Scratch Stuff
Cats have an inherant need to scratch, so why not provide them with one of our many stylish options? Try to line up your cats post with a window, providing the perfect cat lookout while giving them something to scratch, that is NOT your favorite furniture.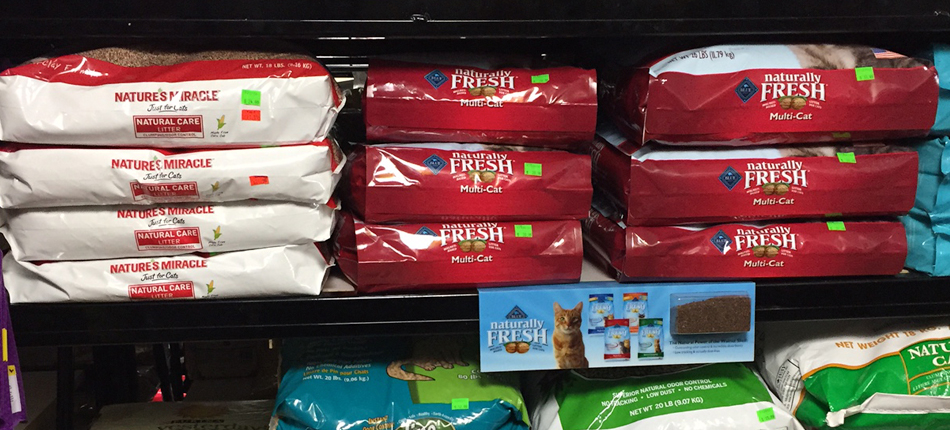 Litter & Litter Boxes
Pet Solutions has every type and style; from basic litter boxes to hooded & vented litter boxes to automatic self cleaning litter boxes. Our litter selection includes all types of litter ranging from clumping and non-clumping litter to a great variety of environmentally friendly, flushable litters. Too many odors in the box? Try a litter addictive for optional odor control.
Hard & Soft Cat Carriers
Whether it's a quick trip to the vet or a plane ride for a family vacation, Pet Solutions has every style of carriers to meet your needs.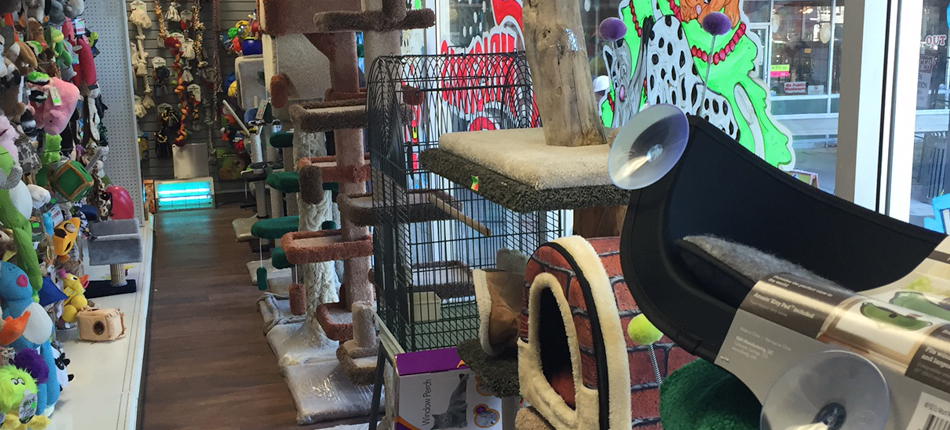 Cat Beds & Hideouts
Cats spend 60% to 80% of the day resting or sleeping. Pet Solutions has the perfect bed or hideout for your cat's needs.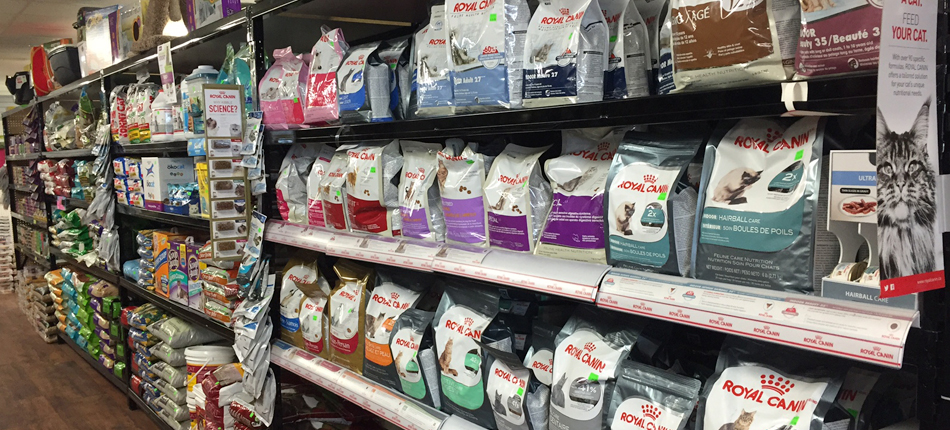 Health & Prevention for Cats
Pet Solutions has health and prevention products for your cat. Some of the products we carry are for skin & coat, teeth cleaning, hairball remedies, urinary tract health and homeopathic remedies. Just to name a few!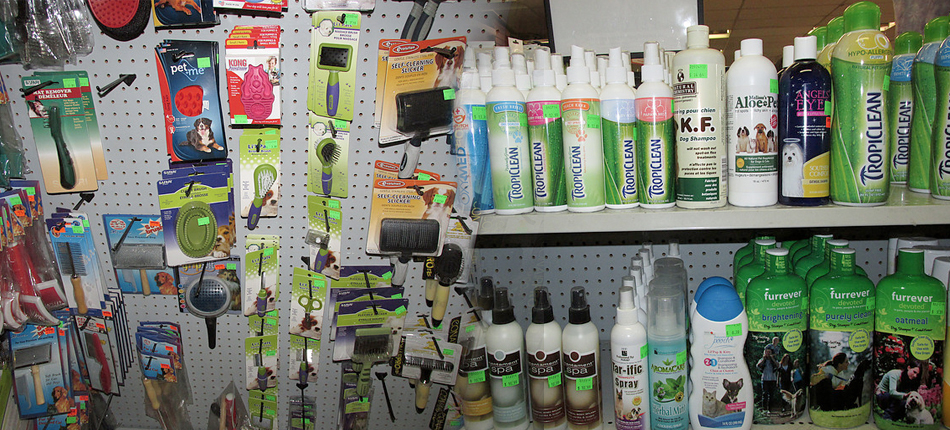 Cat Grooming Supplies
Pet Solutions has brushes, combs, dematting tools, nail trimmers and shampoos. Everything you want for your cats grooming requirements.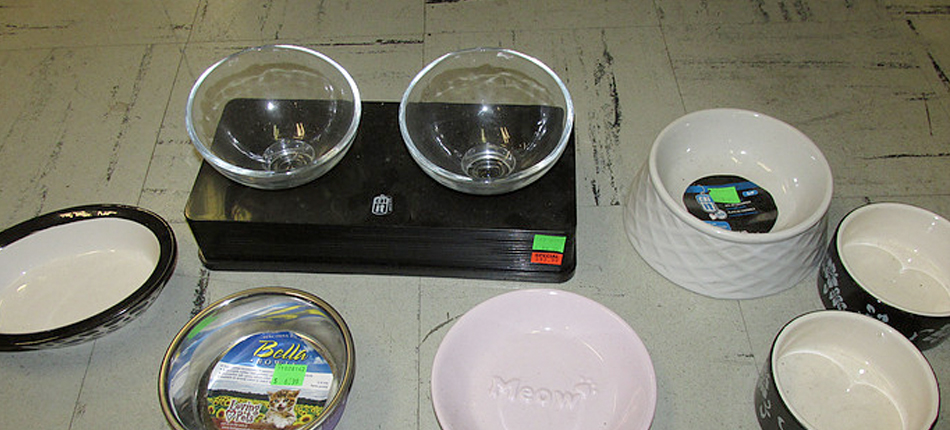 Cat Food & Water Dishes
Pet Solutions has every type and style of food & water dishes; ceramic, plastic or stainless steel of many varieties. Slow feed bowls to help cats who tend to throw up. Gravity feeders for people who don't want to have to fill the bowls every day. Cats generally don't drink enough water, making them prone to urinary health issues. So try a filtered water fountain for increased water consumption for your cat.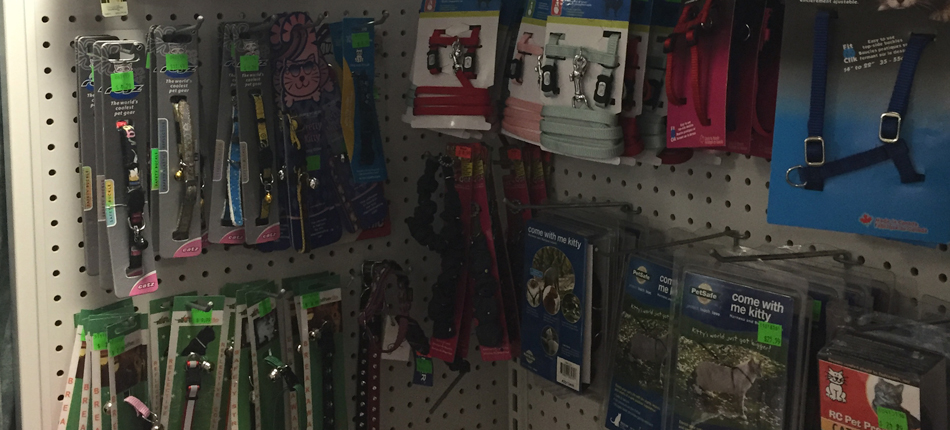 Cat Collars, Leashes & Harnesses
Whether you're taking the cat for a walk or just want to tie your cat in the backyard on a sunny day. Pet Solutions has it all! Of course a simple collar with a personal ID tag is always essential. Pet Solutions will even do the engraving of the ID tags in the store.