All Your Pets

Needs Under One Roof!
All your pet's

needs under one roof.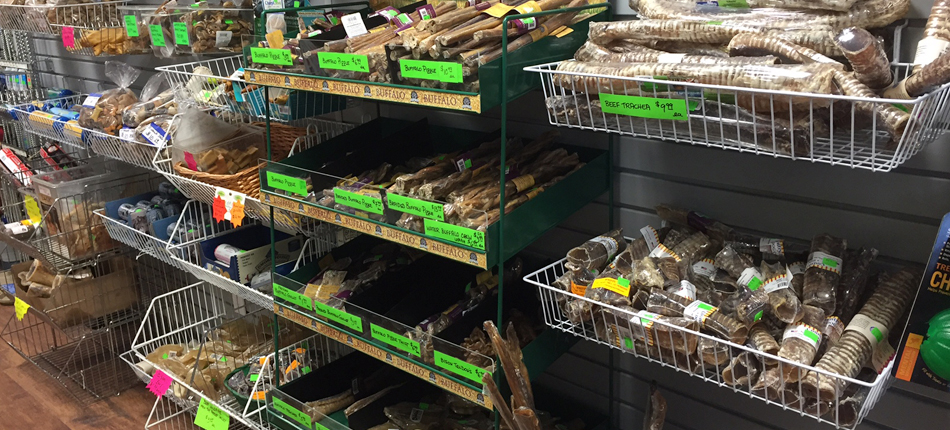 Dog Food
Pet Solutions loves offering you more food choices than almost any other store! We even carry a much better variety than the "Big Box" pet stores and almost always at more affordable pricing. If we don't carry it on our shelves, our weekly deliveries allow us to special order any foods you might require. Another area we exceed the "Big Box" stores is with the Frequent Buyer Programs for most foods in store. YES you get to earn free bags of food at Pet Solutions Supermarket & Grooming. In fact: the only thing the "Big Box" store has over us is extra floor space with less selection and more expensive pricing. We also guarantee all dry foods, so if it isn't right for your dog, you can return the open bag to us for credit and we donate them to local shelters that need it. Pet Solutions has a great selection of allergy foods as well.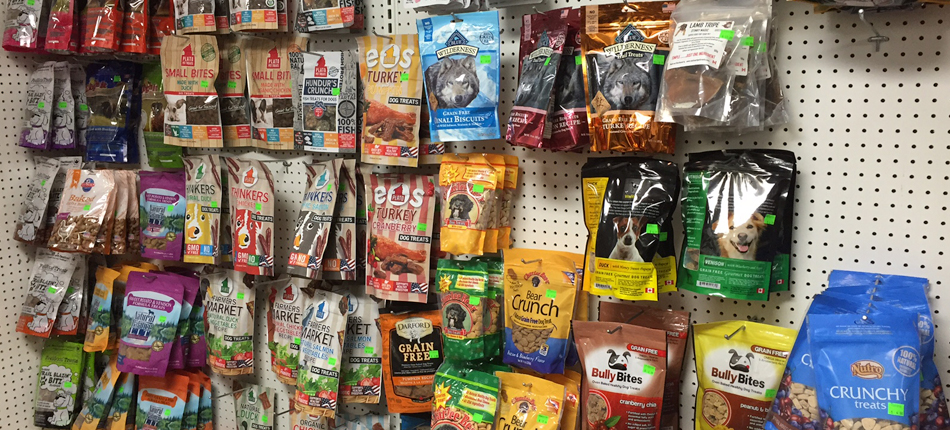 Dog Treats
Pet Solutions has one of the best selections of Dog Treats, everything your dog is looking for. Training treats of every variety, more chew treats then you can imagine and a large selection of dog biscuits in both package and bulk varieties. Pet Solutions even carries exotic game meat treats of all types for that special reward or to satisfy allergy issues with your dog.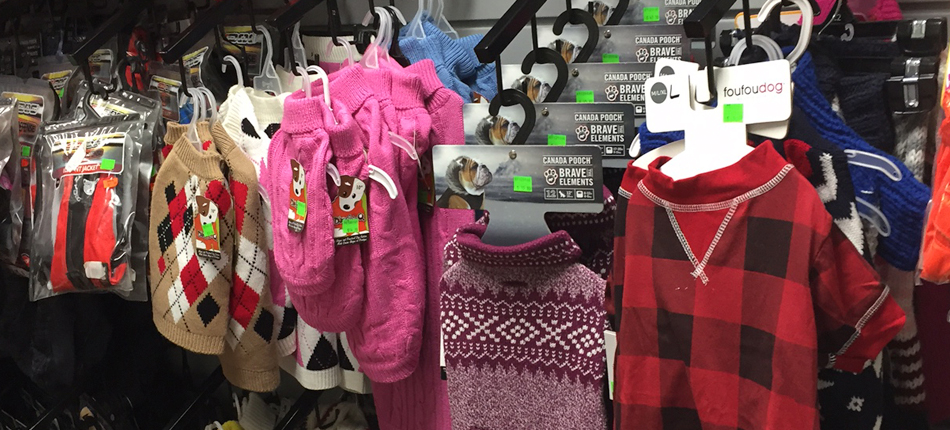 Dog Clothing
Pet Solutions has a HUGE selection of clothing including all types of rainwear, boots, bandanas, hats, sweaters, jackets, and T-shirts. If dogs wear it, Pet Solutions have it. Come check out our great clothing inventory.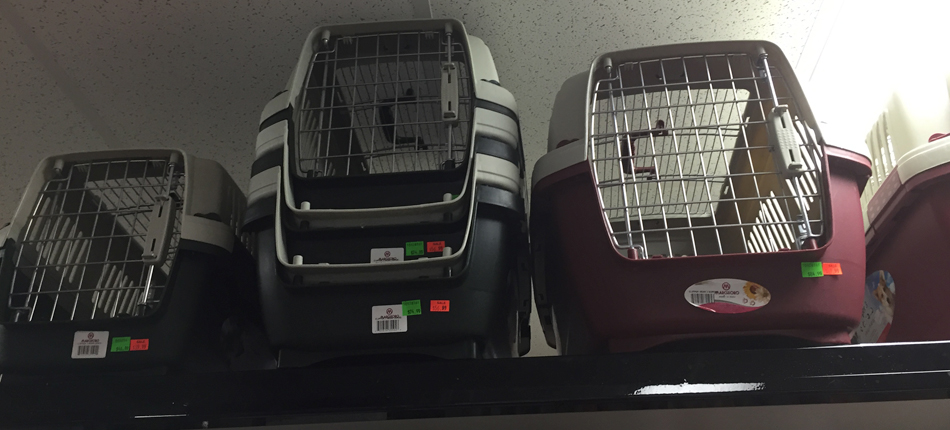 Kennels
Pet Solutions has every size and style of kennel or carrier available. Whether they're a Chihuahua or a Great Dane, we have the selection you're looking for. Airline approved hard plastic or wire style with pullout pans for cleaning, you'll see them all at Pet Solutions.
Dog Toys
Nothing is more fun for a dog and their owner than Dog Toys. Durable chew toys for that power chewer are hard to find but we've got them all. Puzzle toys to mentally challenge and stimulate are always a great choice. Want to play fetch, well we've got the most options around. On a budget? Pet Solutions always have sale bins of inexpensive toys as well. Come check it all out and let the fun begin!!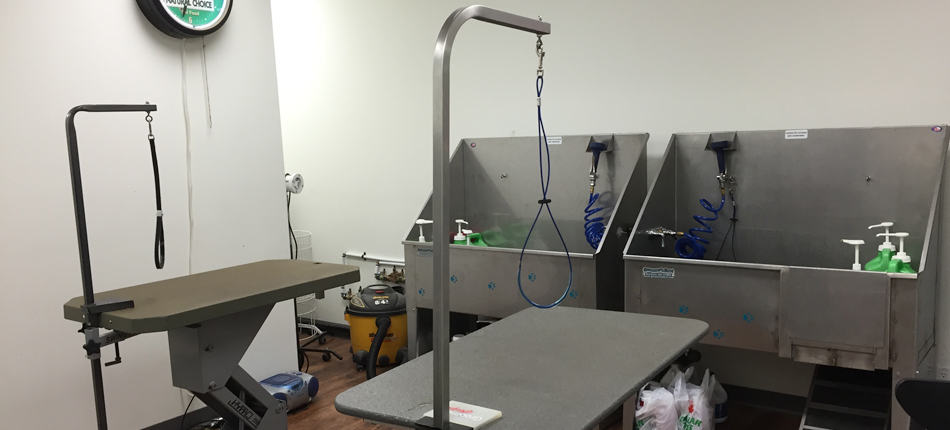 Grooming & Grooming Supplies
Pet Solutions is very proud to offer some of the best quality grooming your pet will receive, and all at fair pricing. All grooms include nail trimming, pad clean up, bath, brush, blowdry and whatever styles of grooming you require. Our groomers are talented and gentle with your pet, leaving you with confidence that they're in good hands at Pet Solutions. Grooming at home requires lots of tools and supplies even if it's just daily maintenance of your dogs coat. We carry all electronic clipppers and blades, and more choices of combs, brushes, and nail trimmers than you could possibly need. High quality shampoos and conditioners of every type for home bathing, dematting tools for those pesky mats, and even deodorizing products and colognes not requiring a bath! You will always find what you need at Pet Solutions.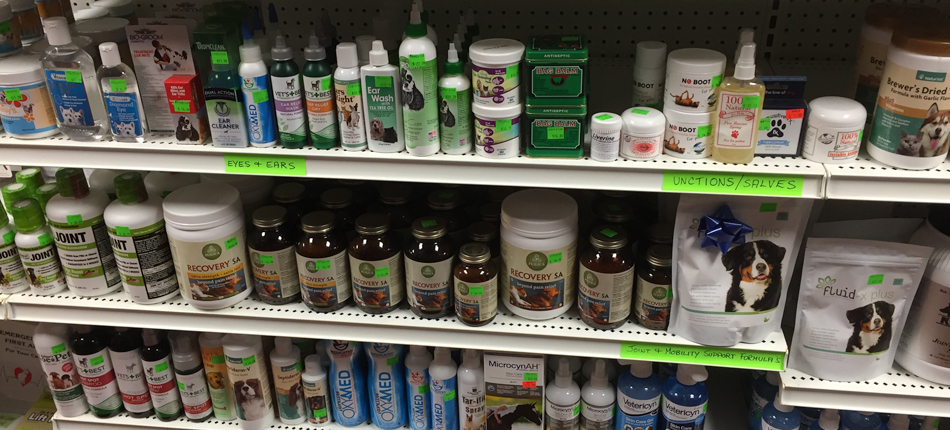 Health & Prevention
Daily health and prevention is a priority for most pet owners. Nothing is more important to us than keeping our furry family member as healthy as possible. With the cost of veterinary services these days it's even more desirable to avoid problems. Pet Solutions is here to help. For Bone and Joint and Arthritic issues; we carry liquids, pills, chewable tablets in several brands, all highly effective and non toxic unlike most vet medicines. For teeth and gum issues Pet Solutions has everything from toothbrushs and toothpastes, to powders and liquid supplements which make brushing unnecessary and eliminate vet cleanings. Some of the many other things we can help with are dewormers, vitamins and supplements, natural calmers, and ailments such as diabetes, allergies, obesity, thyroid, kidney and liver issues.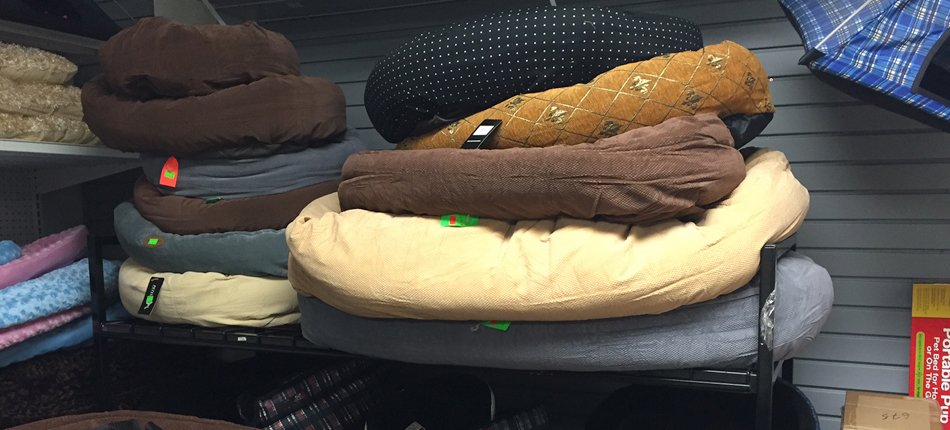 Outdoor Products
For your yard Pet Solutions offer products like dog houses, outdoor playpens, yard tie outs, and of course pooper scoopers of all types. Repellents to keep them away and products to even tell them where to go pee in the yard, Pet Solutions really have it all. For the more outdoor adventurers we have dog backpacks and life jackets, travel water and food dishes, treat pouches and of course every imaginable poop pickup bag or dispenser. Excessive barking outdoors often leads to city fines and indoors drives some pet owners crazy. Come see Pet Solutions for bark control products that are humane and work!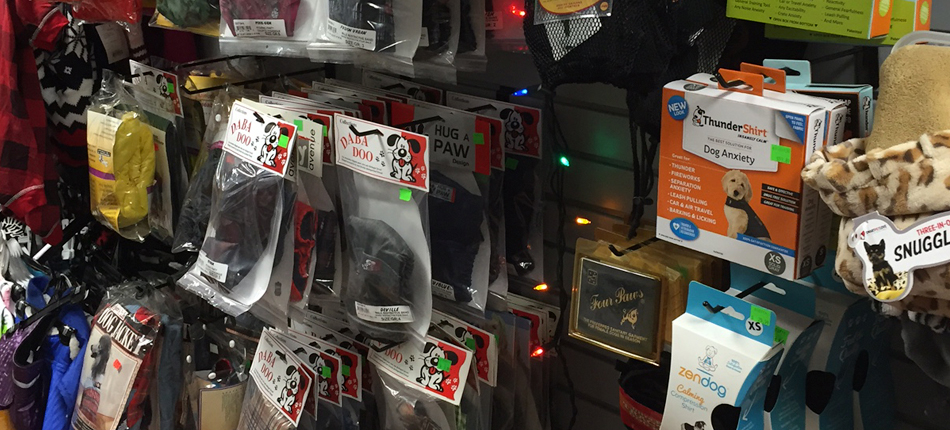 In The Car
Pet Solutions offers many products to make the drive better and safer. To keep your canine safe for the drive, how about a seat belt restraint? After all; you wear one for safety in the car, why shoudnt they? Keeping the car clean with a dog is always a challenge; but with products like car seat covers, deodorizers, hair removal tools, and car barriers, we can definitely make the job easier for you!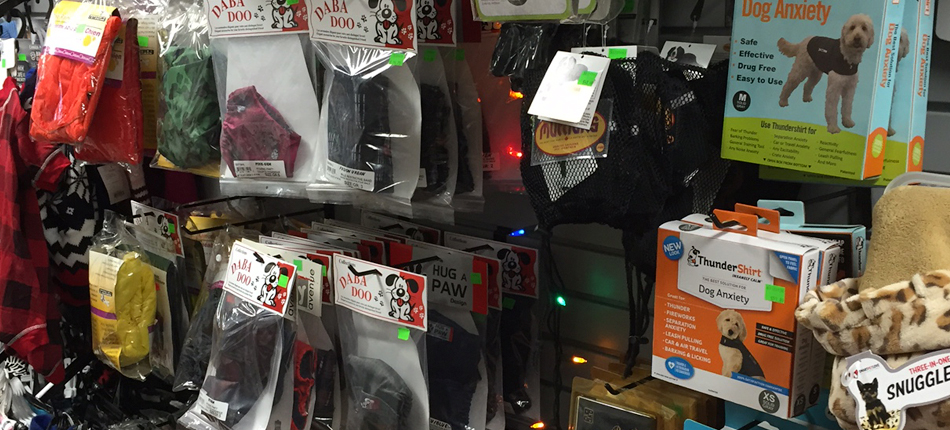 Collars, Leashes, Muzzles & Walking Aids
Everybody's taste in pattern, color and styles is different and that's why Pet Solutions offer the widest selection possible. Expect to be pleasantly surprised at the choices of nylon, cotton, leather and retractable leash products. Does your dog pull or get out of control on leash? Pet Solutions have so many products to help with this, all comfortable for your dog while being effective in reducing their pulling or lunging power. Muzzles can be for aggression but often people need them to keep their dog from eating rocks, dirt or anything else they shouldn't. Another good use for a muzzle is during nail trims with those dogs not impressed with the procedure.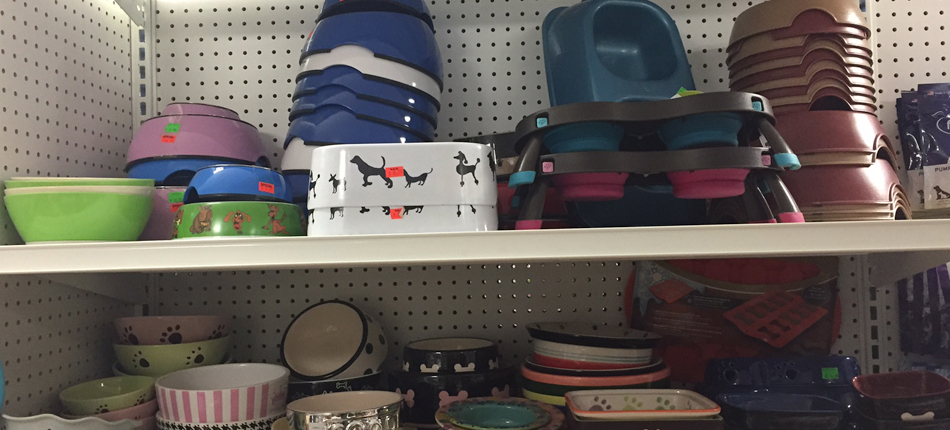 Food & Water Dishes
One of the many products your pet can't go without is water and food dishes or dispensers. For regular bowls and dishes, Pet Solutions has a large selection of plastic, melamine, ceramic and stainless steel options. For those who don't like the daily maintenance of filling the bowls, we also carry a large selection of larger gravity feed dispensers, allowing you to fill water and food much less frequently. Going out for the day with your pet? How about checking out our selection of travel food and water bowls. We even carry circulating fountains for dogs; that constantly filter the water while they drink. So whether you're looking for something more traditional, or want to purchase the latest trends in dishes and bowls, we always have a great selection of everything at Pet Solutions Supermarket.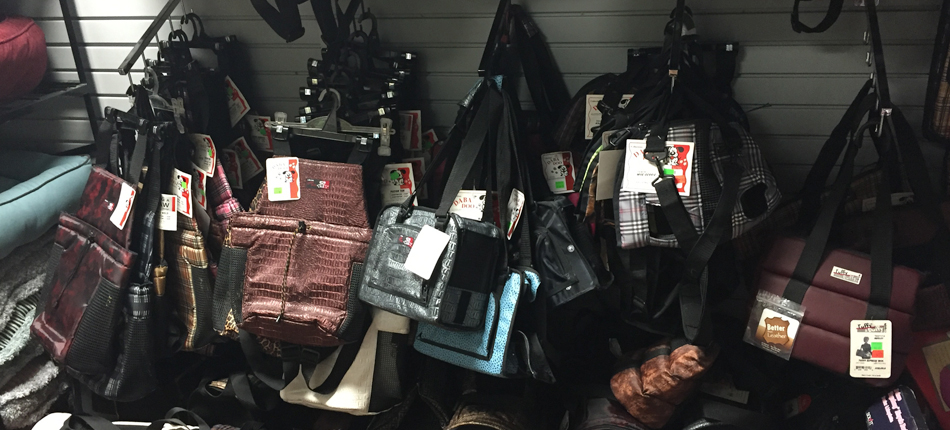 Soft Bags, Backpack Carriers & Strollers
This category is becoming more and more common with so many people taking their small dogs everywhere they go. For vacations we have soft airline approved bags that fit right under your seat on the plane. Backpack style are popular for longer journeys, older animals, and even motorcyclists. For older animals who cant walk far, a nice pet stroller adds quality to their life. Some strollers are even used to be able to go on a bus or to the mall. When you come to Pet Solutions you'll see all the choices for yourself.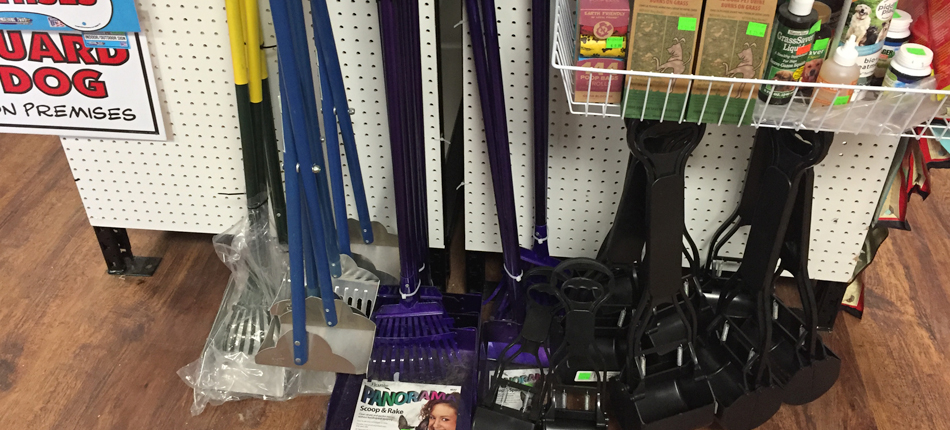 Waste Management
City by-laws regarding disposal of your dogs waste mean we have to offer all the options to help. Biodegradable poop pick up bags, pooper scoopers, and even eco friendly waste disposal devices you can use in your own backyard. Just some of the products we offer that everyone needs as a dog owner. Pet Solutions look forward to showing you these products and more.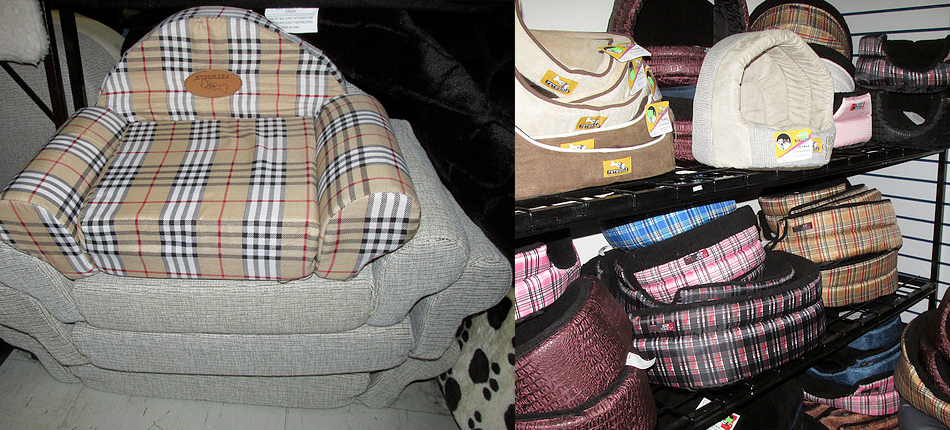 Dog Beds
A comfortable resting spot is a necessity for every dog big or small. Pet Solutions offers a huge selection of every style, pattern and color of bed. In fact at our Surrey location we devote a whole room to beds, in our opinion the best overall selection of dog beds you'll find at any pet store! And most beds we offer are machine washable, making cleaning a breeze. We even carry beds to cool them off in summer, or heat them up in winter. Come check us out, we look forward to seeing you!